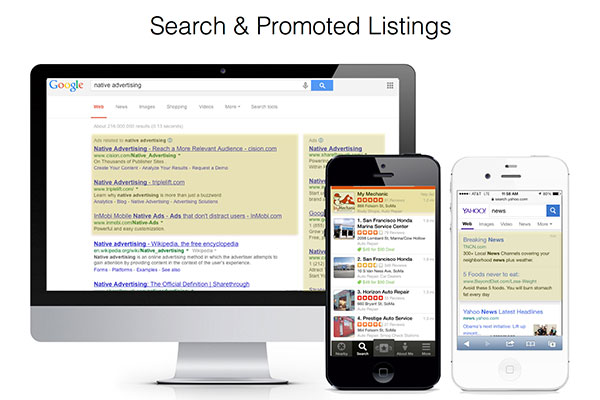 We work with over 1200 publishers worldwide to ensure that quality traffic is driven to your campaign. Make the most of our exchanges with native advertising, a highly effective technique which coordinates your message with the style and tone of the publisher. Native advertising enables you to access the audiences of key platforms directly and in a familiar manner, which means increased conversions and ROI.
Our native advertising, like all our services, follows a systematic, data-driven approach. In working with us, your message will benefit from:
Strategized selection of platforms
Increased views (by accessing publishers' existing audience)
Analytic management and traffic-optimisation
Unified style of content which already resonates with user
Device-specific native advertising
Increased conversions and growth in revenue
Ready to go native?